ICDC (2017)
Is organizing an international conference on disability communication (ICDC) in association with Orebro University, Sweden on the theme 'Disability Communication: Perspectives and Challenges of 21
st
century'. The dates of the conferences are 9, 10,
11 January, 2017
.
4th Global Conference on CSR(2016)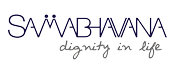 4th Global Conference on CSR is organized by Sambhavana on 22nd and 23rd September 2016 at The Courtyard by Marriot, Andheri ( E), Mumbai. The Focus is on Drought Situation in India on the first day and it is being graced by Honourable Minister Shri. Sudhir Mungitiwar and Honourable Minister Shri. Girish Mahajan along with other corporate dignitaries. The second day will have panels on Health, Education, Skills and Micro finance.
For further details please click:
http://www.
globalconferenceoncsrindia.
org/
Samabhavana is a 17 year old Not for Profit Charity Commissioner registered, FCRA certified , ISO 9001:2008 & CAF America certified as well as by National Hub for CSR-TISS & IICA- Ministry of Corporate Affairs, Government of India Registered organization- one of the very few Non Government organizations to have combination of all these in India, along with Environmental health Safety, Child Protection & Diversity Policy in Place along with Non Discrimination code of conduct on gender, class, creed, race, age, sexual orientation, disability, ethnicity, religion, language, marital status or political conviction.

The International Conference on Arts and Humanities 2016 (ICOAH - 2016)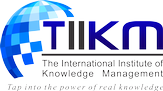 The International Conference on Arts and Humanities 2016 (ICOAH – 2016) is organized by The International Institute of Knowledge Management (TIIKM) from September 22nd -23rd, 2016 at Bali, Indonesia. Department of Communication and Journalism, University of Mumbai along with Concordia University, Canada are academic partners to the conference.
The conference aims to be more specific in the development and cutting-edge papers related to Arts and Humanities. The main goal of the ICOAH – 2016 is to provide an opportunity for academicians and professionals from various arts and humanities related fields from all over the world to come together and learn from each other. An additional goal of the conference is to provide a place for academicians and professionals with cross-disciplinary interests related to arts and humanities to meet and interact with members inside and outside their own particular disciplines.
2015
Organized a two-day round table conference on 24th and 25th September 2015 on 'Media Education: Problems, Challenges and Future Prospects'.
Organized a 'two-day National Level workshop on Sept. 10-11, 2015 on 'Development Communication' in collaboration with UNICEF.
Organized a 'two days Blogger's Workshop' on 10th -11th March 2015 in collaboration with UNICEF.
Organized Workshop on 'Communicating Science and Bio-safety for Media Professionals' on 21 st and 22nd April 2015 held by Ministry of Environment, Forest and Climatic Change and Indian Institute of Mass Communication, New Delhi.
2010
Organized a national seminar in November 2010. The topic of the study was "The economy of public participation on internet as a public sphere" under the conference theme: Journalism in India from Mission to Profession 1947-2010.